NAVOCHEM INDIA PVT LTD
Navochem India Pvt ltd is a leading manufacturer and distributor for dyes and chemicals. Mr Rajesh Singhi, Director, started Navochem in 1989 with limited resources and a motto of entrepreneurship to deliver world class products and services to the clients. Over the years, Navochem has grown into a business conglomerate supplying enormous range of products catering to the leather and textile industry. Navochem India Pvt Ltd are distributors of acclaimed MNC's like STAHL, CLARIANT, BASF and DHUPAR in South India.

NAVOCHEM'S MANUFACTURING PLANT is located in Ahmedabad and is an ISO14001 company producing all Navotan brand dyes. We specialize in all kinds of leather dyes, salt free dyes, acid dyes and direct dyes. Our R&D laboratory is well endowed with advanced equipment and testing facilities that are supervised by efficient professionals. With the assistance of advanced technology and our experienced professionals, we are able to produce products of international standards. Systematic and streamlined methodology allows us to cater to the requirement of clients across the globe.
DIRECTOR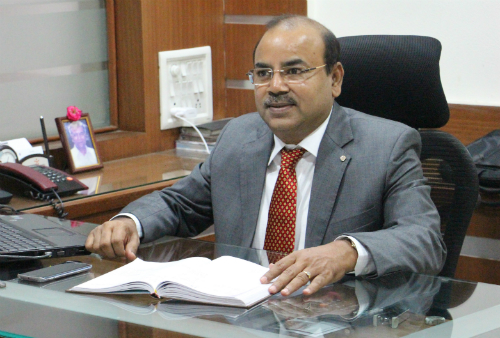 "I never DREAMED about SUCCESS, I worked for it!"